MEMBER MEETING SATURDAY
Our June member meeting will be held this Saturday, June 25 from 11:30 AM - 1 PM. 
It will be in-person at our 3248 W Montrose office, with a virtual option available. 
Register here to receive the Zoom link. 
This is an important meeting for all members to attend: we'll be discussing and taking a vote on re-endorsing Ald. Rossana Rodriguez's re-election campaign, as well as potential solidarity endorsements for the 2023 municipal elections. 
Immediately following the meeting, we'll hit the doors to make one last push to talk to voters about Delia, Anthony and Cristina before Tuesday.
Please RSVP for the 1pm canvass here.
It's an exciting time for our movement. We hope you can join us!
The Illinois primary is next Tuesday, and we'll be working overtime to get our endorsed candidates across the finish line!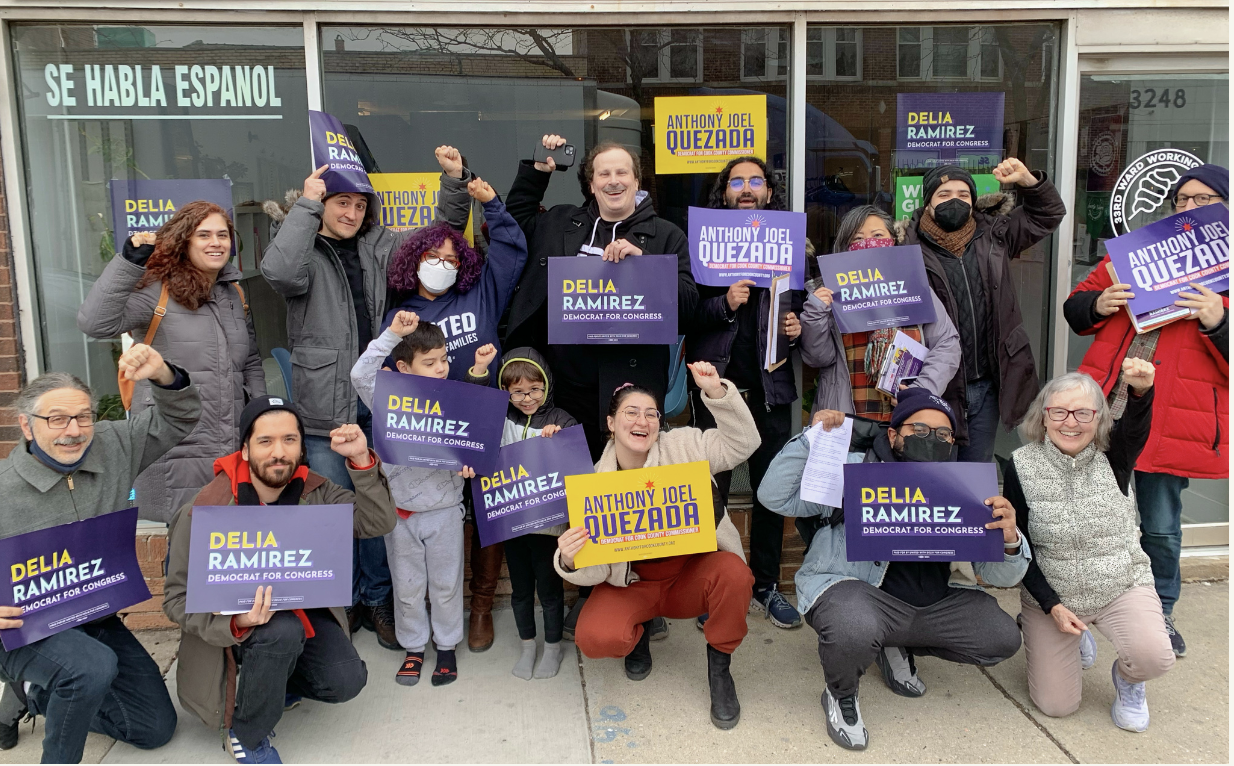 Early voting is already underway in all 50 wards, and you can look up your election day polling place here. Make sure to get out and vote for these working-class champions!
U.S. Congress, 3rd Dist. STATE REP. DELIA RAMIREZ
IL Senate, 20th Dist. STATE SEN. CRISTINA PACIONE-ZAYAS
Cook County Commissioner, 8th Dist. ANTHONY JOEL QUEZADA
Important: Delia is also on the ballot a second time, for state central committeewoman. Please be sure to check Delia's name for both.